THE VIPER XPT-1000 PRETREATMENT MACHINE
DTG INDUSTRY'S BEST SMALL TO MID SIZED SHOP PRETREATMENT MACHINE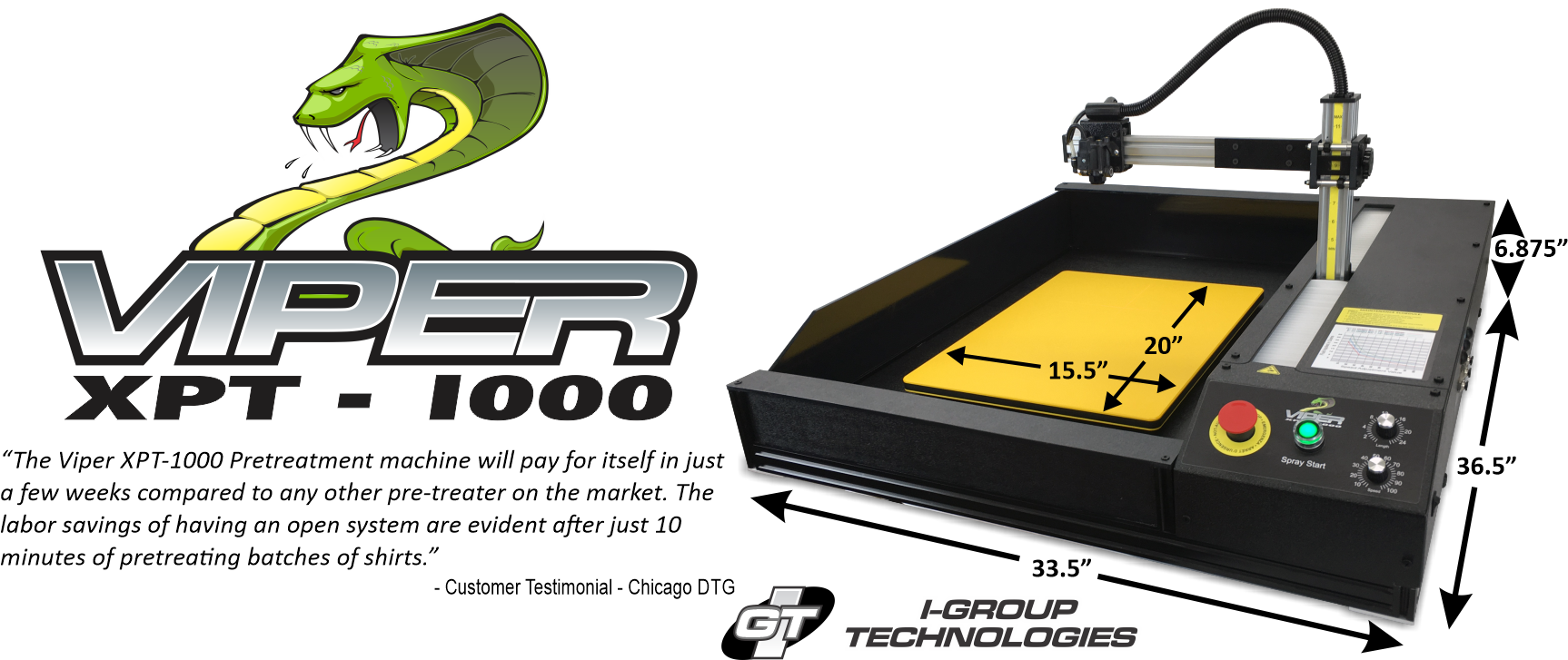 The Viper XPT-1000 is the DTG industry's leading introductory pretreatment machine. Designed for simple use and reliable operation, the XPT-1000 offers new and small to medium sized shops the variety of adjustability and repeatable, consistent operations that only i-Group Technologies has been offering the industry for over a decade. The Viper XPT-1000- is:
• EASY TO USE
• EASY TO ACCESS AND LOAD WITH THE OPEN CONCEPT
• FAST AND CONSISTENT AND REPEATABLE (necessary for any DTG print)
• FITS ON A STANDARD 24" WIDE TABLE TOP
• EASY TO SETUP AND GET RUNNING
Outside Dimensions (Complete Unit):
• 33.5" wide x 36.5" deep x 6.875" high
Shipping Box Dimensions & Weights:
• Box #1: Spray Unit and Platen - 50 lbs
• 14" wide x 39" deep x 20" high
• Box #2: Spray Base - 32 lbs
• 38" wide x 40" deep x 10" high
Electric Requirements:
• 120V or 240V AC (24V power supply)
Spray Application Specifications:
SPRAY AREA
• Fully Adjustable (manual)
• Up to 20" wide x 24" deep
SPRAY HEAD ADJUSTMENTS
• Adjustable from 6" to 11" High
• Adjustable left to right
INTERCHANGEABLE PLATENS
• Easily Moved and Positioned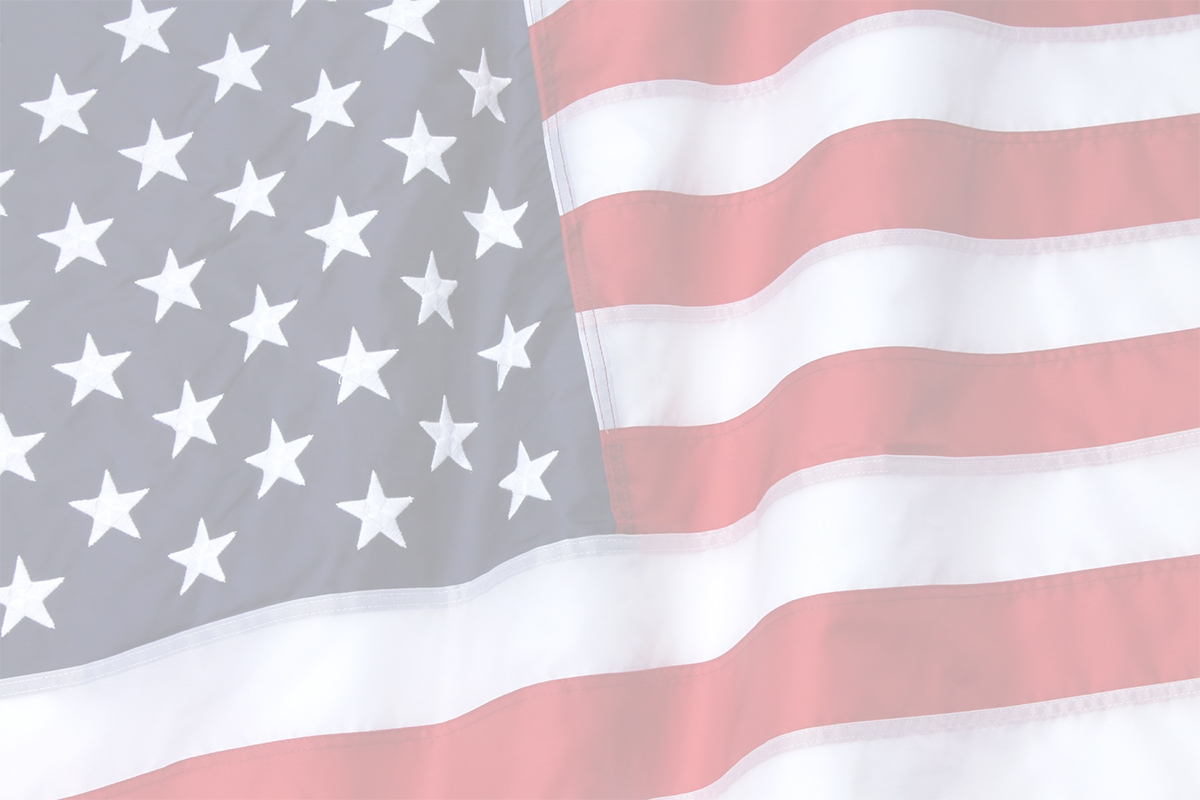 The Viper XPT-1000 is 100% Manufactured in the USA
We are proud to have been designing and engineering direct to garment pretreatment machiens for over 10 years now - all in the United States of America. Our facilities are located in New Philadelphia, OH and we employ only the best team to design, assemble, ship and support these units. We are proud to be a part of the DTG community and working to change the industry one shirt at a time.
Awesome On-Line Videos and Technical Support
We've spent the time to help show you how to uncrate, setup, and use your new Viper XPT-1000 with detailed videos. Even though the XPT-1000 is extremely easy to use, we wanted to make sure you understood how powerful and versatile it really is. So we've created a whole VIDEO page to help you get the most out of your Viper XPT-1000. In addition, we have some printed documentation on our normal TECH SUPPORT page that you can also reference.
EASY TO PRETREAT. EASY TO USE.